Hello warriors!
Give Love - Receive Gifts!
The event will start at 00:01 GMT/UTC February 8th (4:00PM PST February 7th) and will come to end at 23.59 GMT/UTC February 26 (4:00PM PST February 25th).
Celebration of the St. Vallen's Festival begins on the day of the engagement of Vallen and Angelique and continues for another two and half weeks, so everyone will have enough time to express their feelings. The Goddess of Love has scattered Magic Love Arrows across the World of Aura and you can also visit our Premium Store for more gifts from Our Goddess' Treasury , namely the 'Power of Love' and the 'Goddess of Love's Gift'.
Across these wonderful days, killng monsters you will sometimes drop Love Arrows which you can use on other players to express your feelings towards them.
Just shoot a character (of the opposite gender) with the Love Arrow so they benefit from your Power of Love and restore their health simply by walking around!
Plus - for every 25 arrows you use on other characters, you will be rewarded by St. Vallen with a Special Surprise Gift. But remember: you cannot shoot Love Arrows at those who are already affected by someone else's Power of Love - that would not be fair, would it ?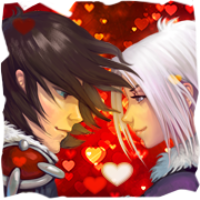 Gifts from the Goddess of Love and St.Vallen
Inside your Special Surprise Gift you can find lots of useful items including:
Chocolate Heart (consumable)
Sparkling Wine (consumable)
Love Fireworks
and some Unique Gear specific to this Festival
Two Hearts Glasses (Face Accessory)
Vallen's Arrow (Headgear)
Mirror Ball (Artifact)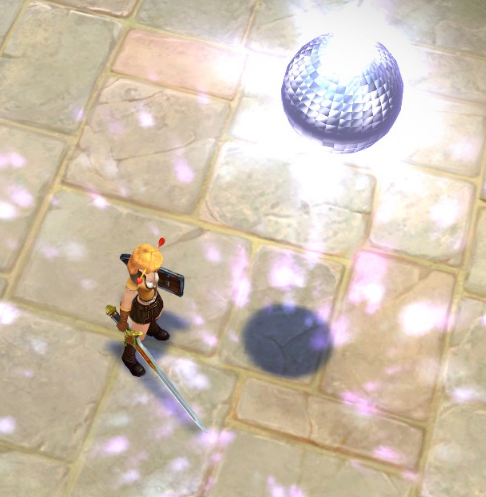 Note: The Special Event Effects last from 8 February to 26 February but the items remain usable without the Special Effects throughout the year.
Combine your Gifts for even Better Gear!
Whilst what you get from your Gift will be random, sometimes you will find recipes for improved Two Hearts Glasses, Vallen's Arrow and Mirror Ball - slotted ones and of higher level! Combine your standard event gear together as Recipe Ingredients to get the improved Gear!
Watch Out you Candy Lovers for The Power of 500 !
So, you love chocolate more than other residents of Aura ? - who could blame you, Auran Chocolate is renowned across the Galaxy.
St Vallen's Chocolate Candies have mysterious powers. So be warned, you may become so crazy for candies that you will compete with each other to eating the most!
Just you try and eat as many as you can and maybe you will discover a mysterious candy power providing you do it during St Vallen's Festival and not after it has ended!
So, open your Heart to Love and your Backpack to Gifts! And don't forget about special event achievements - make sure to complete them all in the course of the St Vallen Festival!
Love is Aura!