Greetings warriors!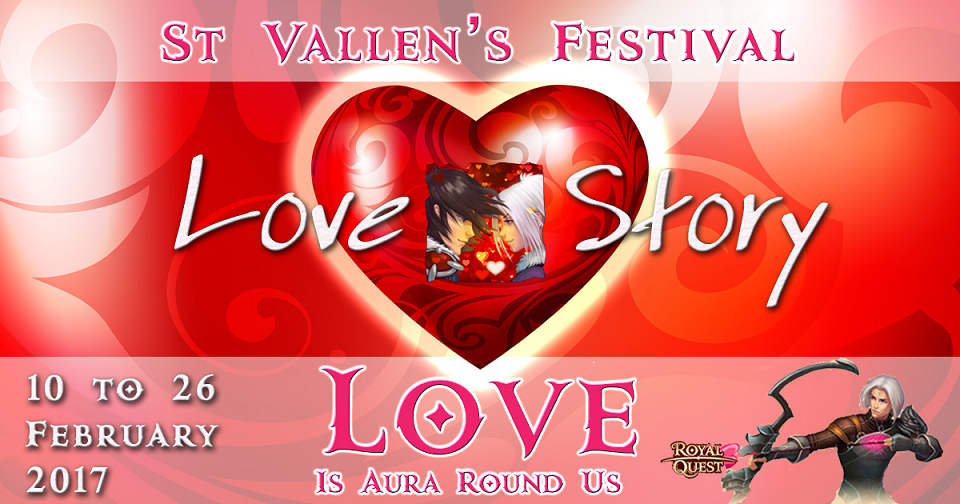 Spirit of Love is empowering our arrows whle St. Vallen's Festival continues its all-embracing reign. Isn't it the best time to tell your Love Story, to share fruits of your imagination - funny, romantic, sad, naive or dramatic, anything you like. You are free to use words and screenshots, artwork and even video - everything to express your mind and heart.
Note that we have several restrictions for your unrestrained fantasy:
Hero (or heroes) of your Love Story should be

one of Royal Quest NPC

. There is a lot of them in the game, so choose any you like and put your imagination to work creating his (or her) Love Story.
Words: your story should contain minimum

100

words;
Screenshots: your story should be of maximum

5

screenshots;
Artwork: must be

your own

, otherwise your application won't be valid;

Video: maximum 10 minutes duration;

Only

one application fron one player

.
Winner will be rewarded with:
Power of Love decoration (or any other decoration from the Premium Store/Sella's Store at option)
Royal Blessing x7
200 Insignia of Distinction
We reserve right to choose up to three other stories worth of extra reward: Royal Blessing x3 and 100 Insignia of Distinction.
Also all participants (with valid entries of course) will enter a Special Draw to win Royal Blessing x14 - for ONE winner at random.org draw.
Submit your works in this thread up to 23.59 GMT February 26th.
Look around - Love is everywhere!