Dear players!
Our Royal Quest team has extensive plans for 2017. We have already mentioned before that something grandiose is coming up. It is time now to share more particular plans and to tell you what is currently under preparation.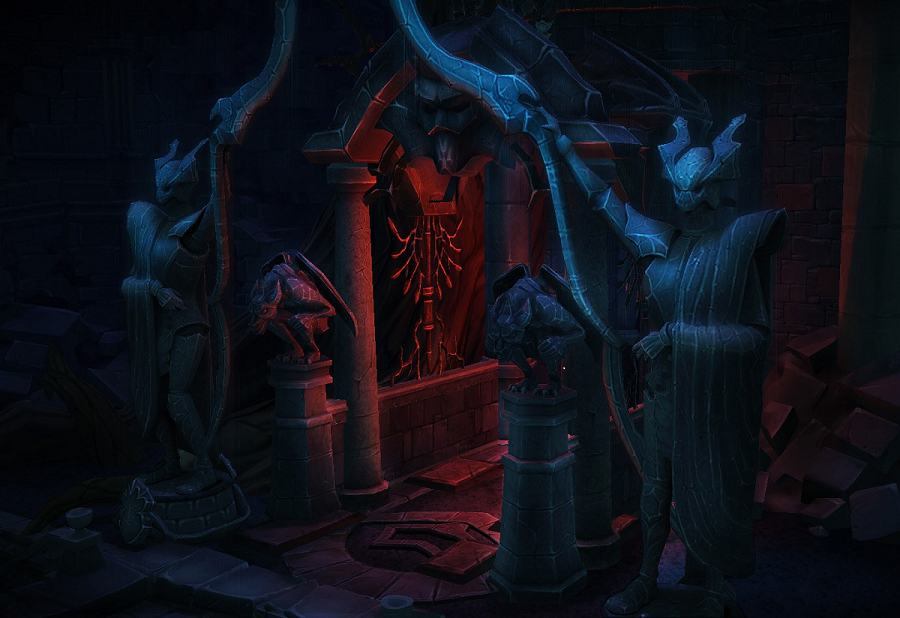 Morra was forced from the mortal world centuries ago, chained and fallen into oblivion, but she remains very much alive, if weakened. Over time she has given up the struggle against Aura's bond, does not try to break loose anymore, but watches hidden in the Dark, building up her rage and biding her time. Instead of the whole world she craved to rule over, only few forsaken sanctuaries remain for Morra in the darkest corners of Aura, but this situation may not be forever if Royal sources are to be believed.
Morra has had too little to satiate her over the centuries, but for her, even a little power from Shards of Darkness builds on her rage. Still, there are those who make sacrifices to the dark goddess, praise and worship her - and she grows stronger with every tribute, extending her power bit by bit and seizing the weaker ones, often unbeknown to them.

It all started many centuries ago that some rich and spoiled Elenian nobles had been possessed with an idea of secret societies. Under the cover of night they met for parties relishing a sense of daring and importance. Gradually the interest waned except for but some nobles who got taken with the idea of their superiority over the rest of humankind and embraced the Darkness within the core of the planet and Morra's influence over that Darkness.
The one who gave his all to Morra and The Darkness, was Lord deMarino. Terrible things were done under his command and many nobles descended from the love of humanity to study necromancy and other horrific knowledge, hoping to find a way to capture mortal souls for their own nefarious purposes.
Seeking for ever more power Lord DeMarino heard told of a mysterious sanctuary deep in one of the darkest Elenian Woods and headed for the place alone. Thus Morra obtained the devoted and responsive servant whose lust for power matched so perfectly with her own. Lord deMarino swore fealty to her and spread Morra's cult among his followers. The goddess taught them dark practices and whispered forbidden knowledge.
They made human sacrifices to their Lady, performed monstrous cannibal rites, and Morra granted them in return, her Bloody Blessing. Affected by it, Morra's servants transformed into vile creatures of the night, gaining unbelievable strength and incredible magical power.
Nonetheless everything has its price and Lord deMarino and his followers turned them into blood-sucking vampires unable to be sated with common food, seeking out only humans for their flesh and blood. The weaker spirits went mad and lost human shape, but the strongest and most knowing ones turned into high vampires, dominating their insane brethren and the undead.
Dark Bonds united the cult deeper than family bonds and the Solo clan had arisen.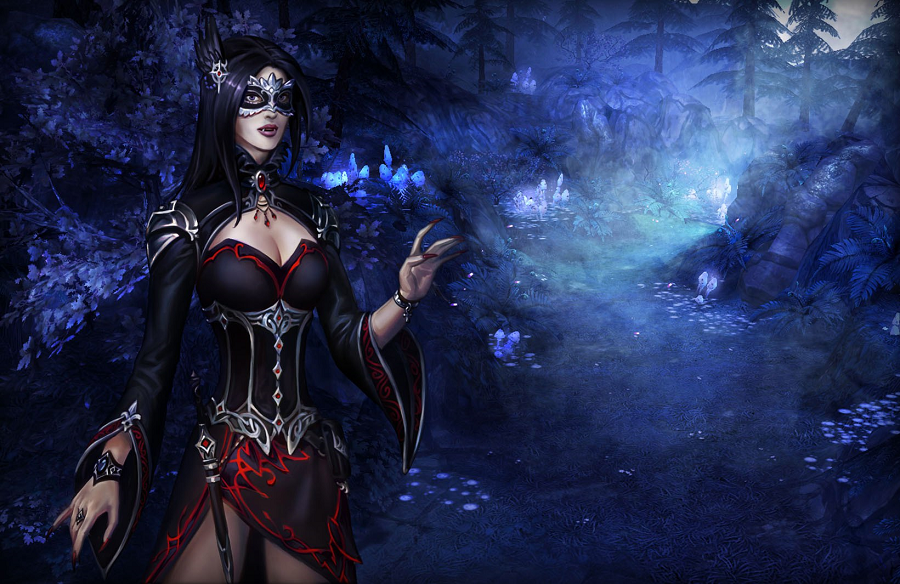 Morra triumphed. Every soul that was given to her drew nearer to the moment of long-awaited freedom. Intoxicated with fresh-obtained power, thirsty for blood, vampires desolated villages, killing people for their abhorrent feasts in the ancestral mansion of Lord deMarino.
The only power able to stop them was the power of the Golden Goddess herself. Feeling the pain and sufferings of the Kingdom's inhabitants Aura descended to the world. Angered, once again she turned her power against her fallen sister, and Morra, stunned and blinded, lost her accumulated might. Her bond with the Solo clan weakened and vampires lost their powers of strength and magic.
Fearful of humans' revenge the Solo clan sealed and charmed their mansion to make it seem as if it was derelict and unable to enter, and settled down into a sleep to wait for awakening of their Lady.
Year by year Morra has been recovering her power. There is a rumour that some people have been making sacrifices to her again in Morra Forest and Twilight Caves and the fear is that the Dark Goddess' might rises.
Half a year ago Morra secretly succeeded to seize power over perished orcs' corpses and establish her cult among orc tribes. Only a select brigade of the Elenia Royal Guard defeated rebel orcs and were sworn to silence for fear the population of Elenia would become afraid - but it may have been too late?
Sources within the Royal Palace and Royal Mages of Maragorne are detecting ground movements not explained by normal geophysics and fear a metaphysical catastrophe in imminent.
Everything points to the Vampire Mansion's doors, sealed for centuries are almost ready to open…
To be continued...