Greetings warriors!

The Crazy Show of Baron Cardigan is well under way and even if the creator has some ominous design on his mind - his creation is so fascinating and lovely! Who would resist an impulse to imprint the spellbinding beauty of this miraculous place?
Here and now we announce the event round of the Best Screenshot contest: Me in Otherland!
Starting from now and up to Thursday 5 October share your impressions, adventures and achievements related to the brand-new Psychodrama of Baron Cardigan!
Terms are much the same as before:
only one image from one forum member in one day (so you can submit up to 10 shots in total);

no Photoshopped-in extra images from outside the game - the screenshot must be what you saw in the game;

use Alt+Z hotkey to hide the game interface;

all images must be of a specific size :
Minimum size of 1200 pixels wide x 630 pixels high with enough 'clear space' around the key parts of the image to allow for all the decorations in the template that reduce the effective usable space in the centre to about 1000 px x 450 px. Bigger images are even better e.g. 1920x1080
This is so we can post these images directly into Facebook.
We will look through all the entries and those players that meet the above standards and rules will have created for them an image bearing their name "in Otherland" and if they are considered Outstanding they will bear a tiny Elvis atop a Flamingo perched on the Pinterest P on that image and will be considered for the Final Awards.
Prizes
1 : Three best images will be accordingly awarded with:
Royal Blessing x14, 350 Insignia of Distinction and any Otherland Costume for any chosen character

Royal Blessing x7, 250 Insignia of Distinction and the Otherland Mount for any chosen character

Royal Blessing x3, 150 Insignia of Distinction and any Otherland Decoration for any chosen character
2 : Grand All-Prize Lottery - All approved entrants will take part in it after the end of the contest. Prizes for everyone!
3: We reserve the right to give extra rewards for some special entries.
Here is the sample of how your contribution should look - made by KiraQuest: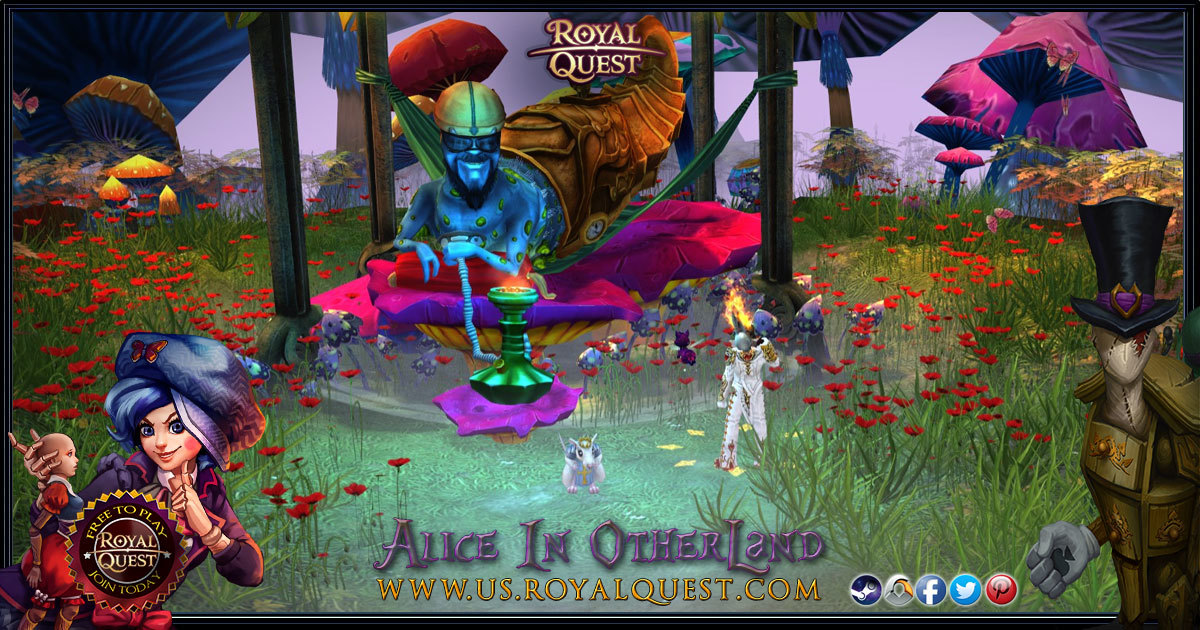 Edited by KiraQuest (Elgore), 30 September 2017 - 03:23 PM.