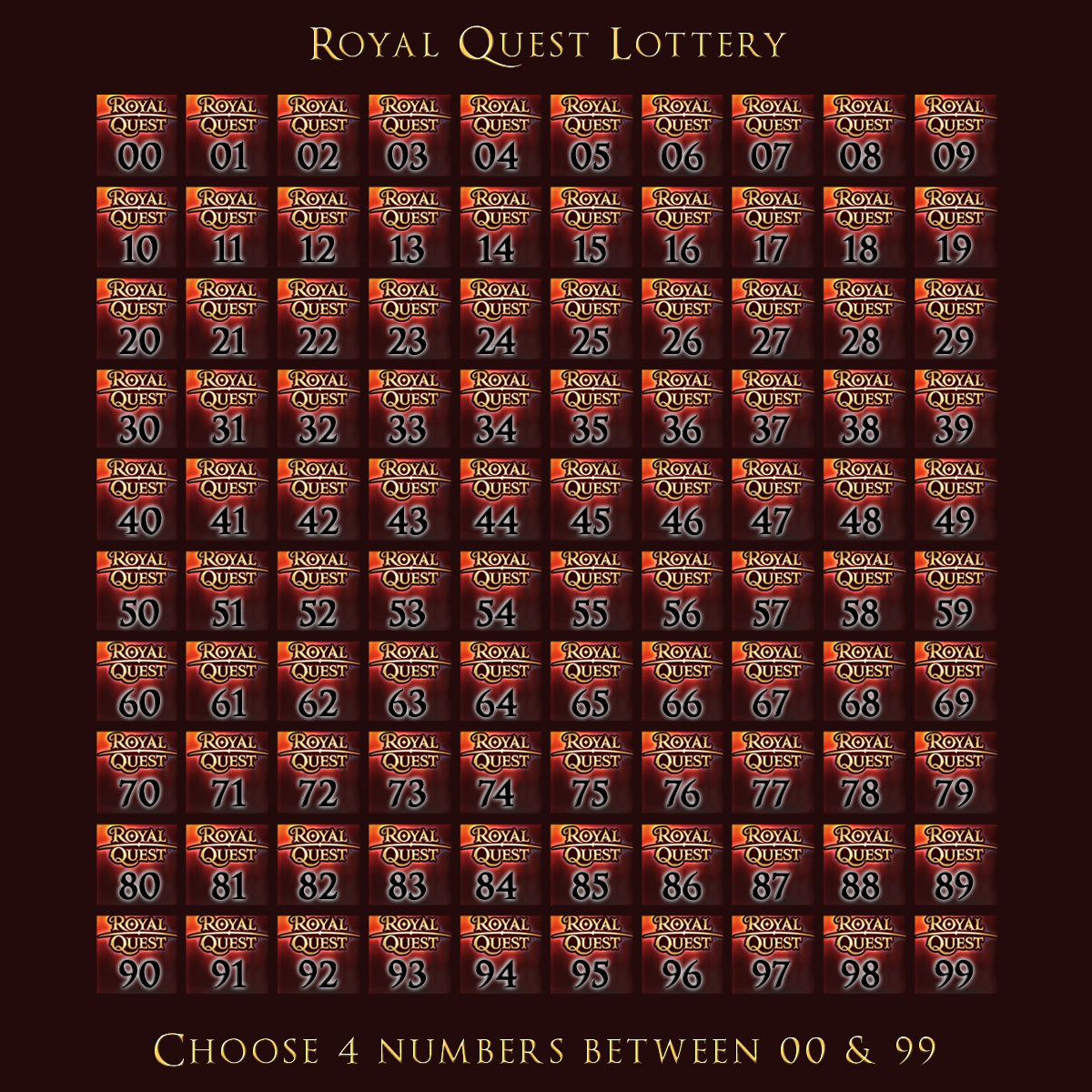 The following players are entitled to submit ONE line entry comprising of four numbers chosen by you between 00 and 99 inclusive each followed by a comma
Example :
Kira Quest 00,23,24,56
Aerisa
Argod
Badrik
Barae
Blood-x
Charles-Arcadia
Ðarknight
Goticq
GraveBlack
Inspect
Kazier
LastDemon
Oraayt
PhantomQuiver
Select
Undercut
Xan-Xus
Xin-Zhaoh
The following players submitted 5 or more images in the screenshot contest and so they are entitled to submit THREE line entries each of 4 numbers between 00 and 99 inclusive
Example
KiraQuest 1st line : 00,23,24,56
KiraQuest 2nd line: 01,72,88,99
KiraQuest 3rd line: 33,44,55,66
Aldhissla
Edgar-
Elyss
Leilyn
Nikolaa
Tigerina
Tiglion
Ugroza
XfrozenX
How it works
Behind each number will be a token as follows: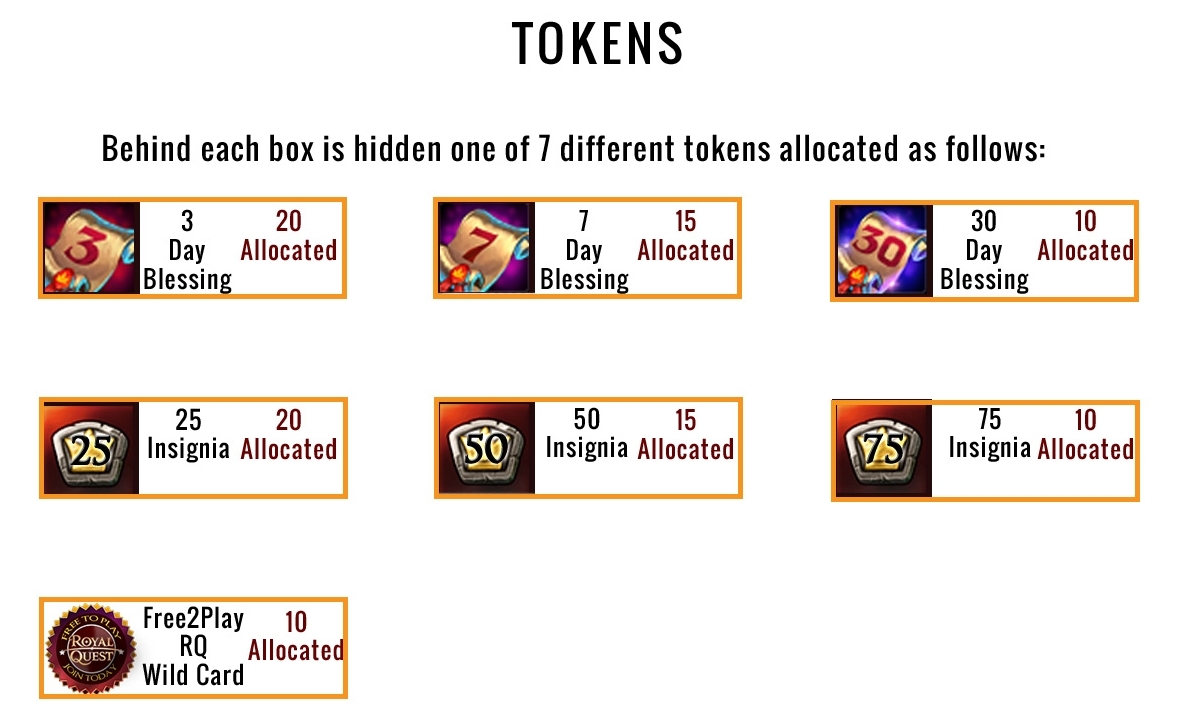 Provided you have been invited to enter into the Lottery, normally from participating in a Forum or In-Game Competition you will be asked to submit however number of Entry Lines as you are permitted in the topic post. On a general basis, the more times you participate in a Forum Contest, the more entries you may be allowed to make.
You will have all time till 10.00 GMT Thursday (scheduled maintenance) to submit your entries on this topic and you CANNOT EDIT or DELETE your first post - if you do, then you will VOID your participation in the Lottery.
Type your entry in the format set out below:
Example
KiraQuest 1st line : 00,23,24,56
KiraQuest 2nd line: 01,72,88,99
KiraQuest 3rd line: 33,44,55,66
The Lottery may have been drawn before anyone has submitted any numbers and the image will be held securely and confidentially before results are announced.
How is the Lottery drawn?
KiraQuest printed off all 100 tokens and cut them to the right size puts them on her desk, face down, then at random picks up one token and drops it down onto a paper template.
Example: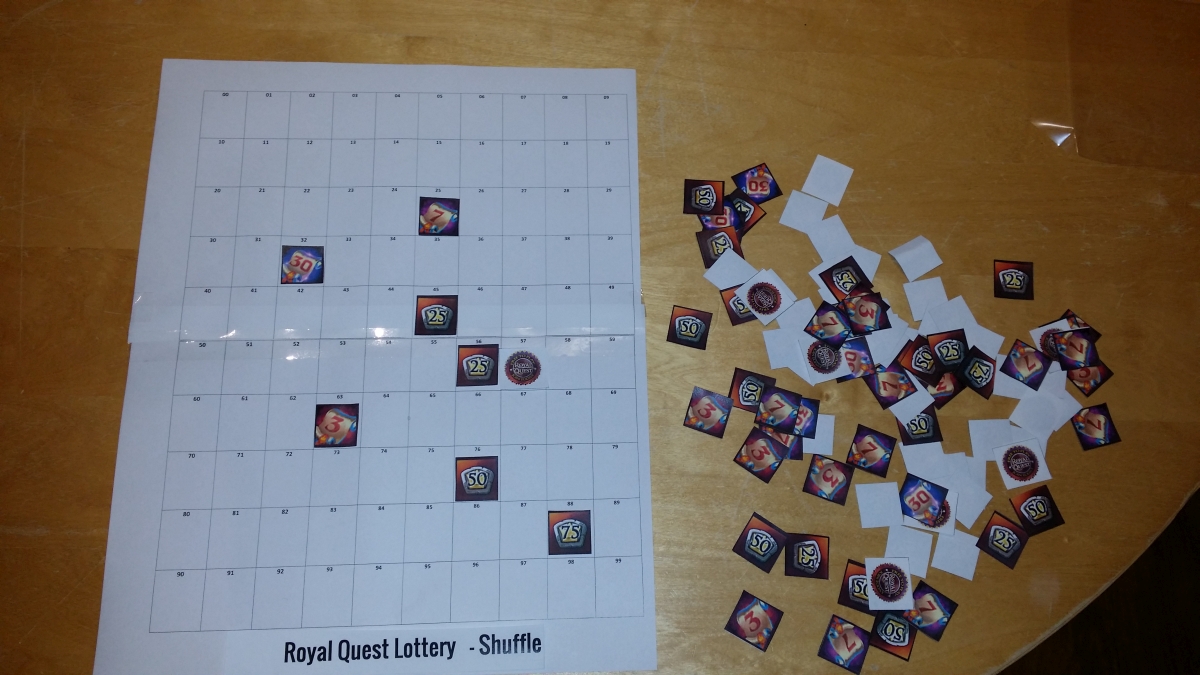 Once a Shuffle is done for real, it is then photographed along with the date done and then entered into a fancy Excel spreadsheet* to ensure correct reading of entries is carried out, though for the first Lottery, we will do this manually to ensure we can get it running fast [* Kira has to write the Excel Spreadsheet and she has not worked with Lookup Tables in about 20 years, so that bit may take some time lol]
Winning Lines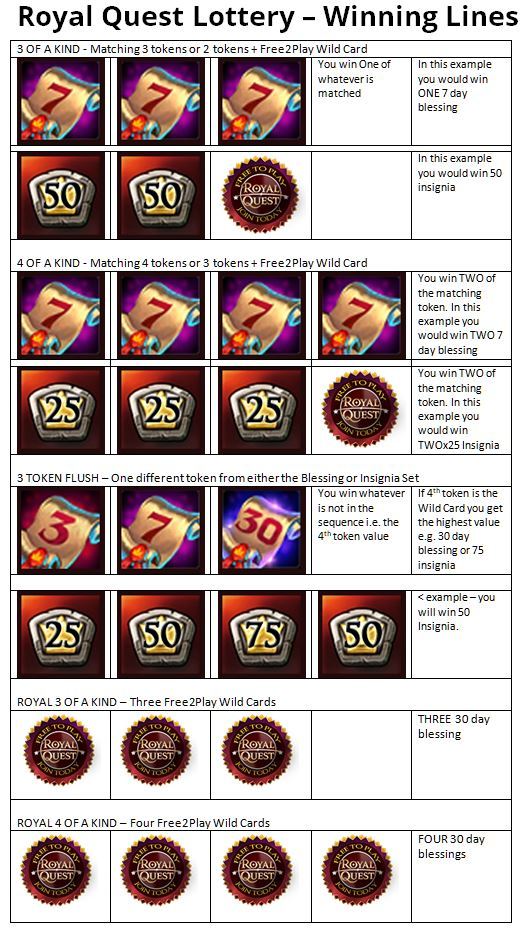 As you can see the Wild Card can be used to replace another Token to make up a Winning Line but if, as in the case of the 3 Token Flush, if there is already three tokens that make up a win without the Wild Card, the Wild Card guarantees a better win.
Everyone's a Winner
An image of the Original Shuffle will be in the final post to show where each token was placed in the grid along with extracts of the spreadsheet showing who got what tokens and whether they were winners. The judges decision is final and in the incidence of lines that are conflicting, we, the judges will adjudicate. We also reserve the right to amend the rules and distribution of Tokens in future Lottery Runs based upon previous events. Further, if a player has been banned from the game in the 6 months leading up to the date of allocating Entry Lines OR has been given any form of time limited 'Red Card' for misbehaviour or bad gamesmanship in other contests (e.g. mob dropping or mob stealing), then they will not be allocated the right to enter the Lottery.
If you do not win anything with your entry or entries, you will get a Consolation Prize of 25 Insignia (one per player, not one per entry line).
All winnings must be paid to the Player linked to the Forum Account and to named characters of that Account. The total number of Insignia won can only be paid to ONE specified character of that Account (you cannot ask for 50i to be paid to one character and 25i to another). Blessings are Account holder only, so can be transferred between the Player's characters e.g. for storage reasons but cannot be resold.
Edited by KiraQuest (Elgore), 09 October 2017 - 10:15 PM.