As Christmas Day approaches, our Christmas campaign is cranking up and we have persuaded the Royal Treasury to bring on some GREAT Holiday Deals starting with this one for this coming weekend ......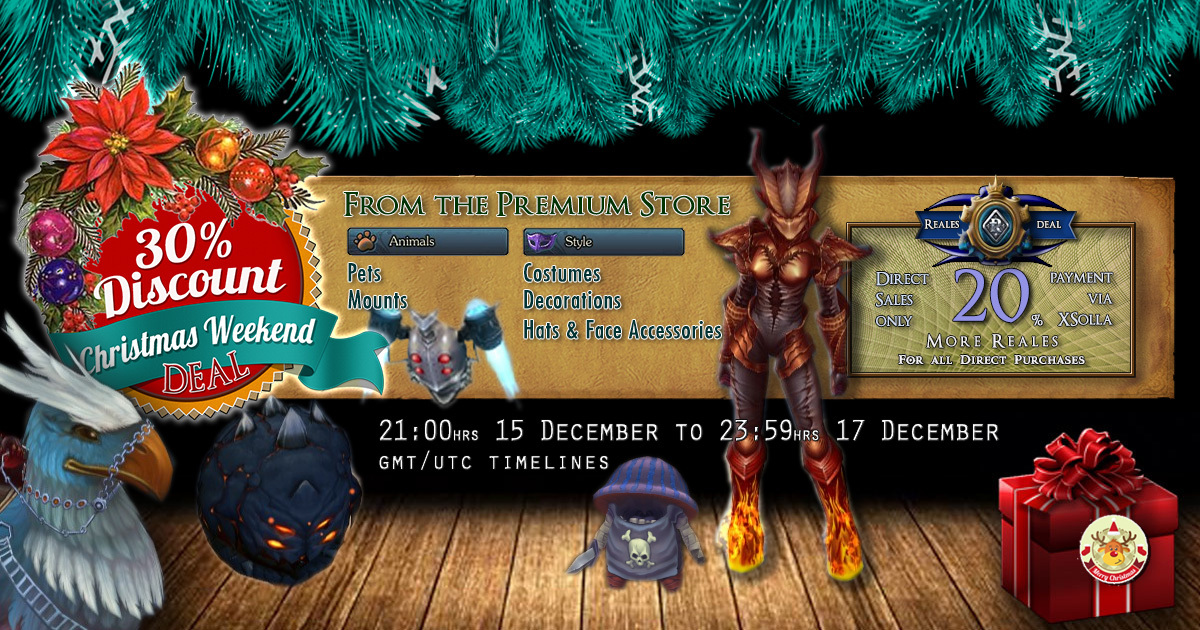 Starting from 21.00 GMT 15 December and up to 23.59 GMT 17 December Premium Store will offer you 30% discount on all Animals and Style goods!
Use this weekend to choose a mount or a pet for you or your friends, and to adorn your character with fashion garments!