Dear friends!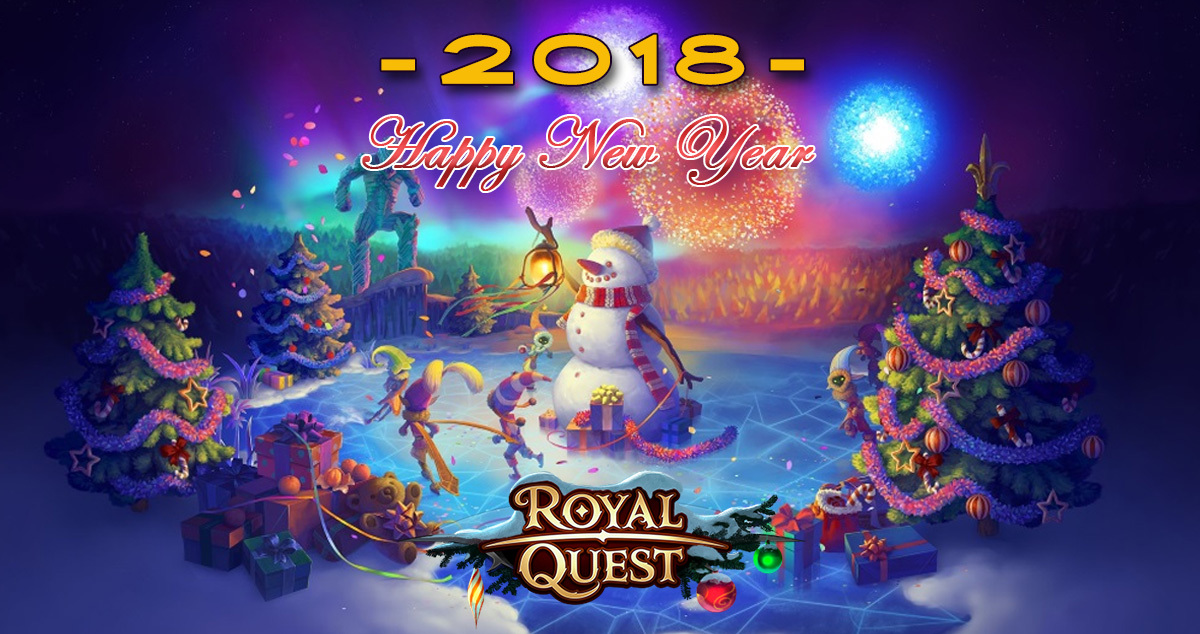 With 2017 coming to an end, Royal Quest enters its 6th Year after releasing so many new parts to the game we all know and love:
The permanent introduction of Solo Manor

with a much more challenging level of gameplay

The refit of the Daily Dungeons and Crypts to provide new game opportunities for all levels of players.

The

introduction of the new Otherland Experience indulgent in the breathtaking world of Baron Cardigan's crazy animatronic genius.

Advance implementation of the Collections Project (with more to come)

New and re-engineered bosses and elites

New Monster Cards, Gear and Loot items

New Quest Chains with humorous storylines to extend the Lore of Elenia.

Enhanced Achievements Board to impress your friends​

Overall, far more for everyone to explore and enjoy playing Royal Quest
And 2018 will prove to be an even more exciting time in the Land of Elenia and the World of Aura. We hope to share some interesting plans quite soon. Stay tuned!
So, on behalf of everyone at Royal Quest, we thank you for playing our game, participating in our Forum with constructive criticism and great suggestions and joining in with our off-game competitions and events.
Happy New Year!