Time has not come yet to announce the precise date but now we can share the composition of the future update. We have mentioned before that the new items will be added to the game step by step. The same is true for the update itself.
Six large maps are getting ready for release. You can judge the Waste of Winds' size by its map below. New locations will be implemented gradually, so you could take your time to explore them.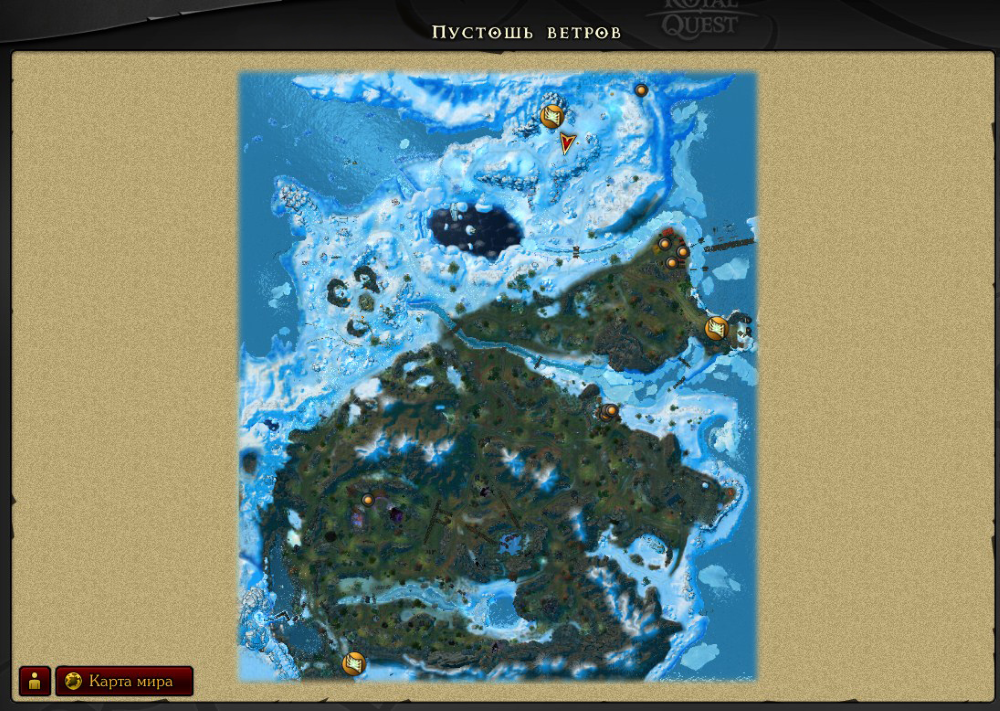 First to be added: Aranta and Waste of Winds
Aranta's history has been given in the first North-related thread. The city itself is quite peaceful and you can walk around it freely (after you will get to Aranta of course). Still, avoid to explore its dark basements on your own: even rats are of 61 level there and bite bad!
Waste of Winds is already the familiar name for you too. Bustling wildlife: Snowbeuses, Snow Bumblebuzzes, Waldermines, Garguars, Pincerbiters. The hunt will not be easy there, with monsters of 61 - 63 levels. Some of them are able to apply negative effects like bleeding or slowdown, some will attack you from the distance or grab your loot. Still most dangerous are not animals but thuggish orcs and humans up to 64 level.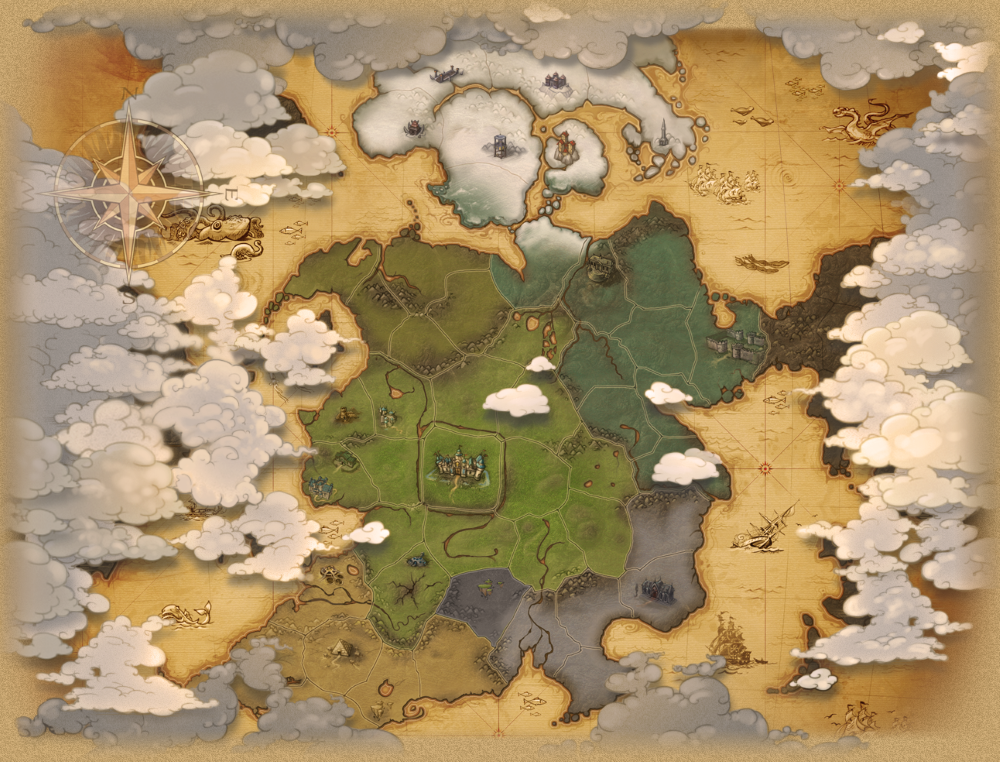 Further to The North
Gradually ways to other locations will be opened: Alatika, Battle Shores, Khabul - and the hardest map, Frosty Palm.
Alatika is Alaites' land. While natives are not hostile to travelers from Elenia, their territory is hardly safe. Alaites do not construct stone walls, and the place is roamed by wild animals (and Orcs, far from friendly). Here you will find more Snowbeuses, Snow Bumblebuzzes, Waldermines - and also more exotic creatures, such as flying Angeleasels (that can be tamed by Hunters by the way). Local monsters are of 62 - 64 levels, able to apply negative effects, some attack from the distance or run very fast.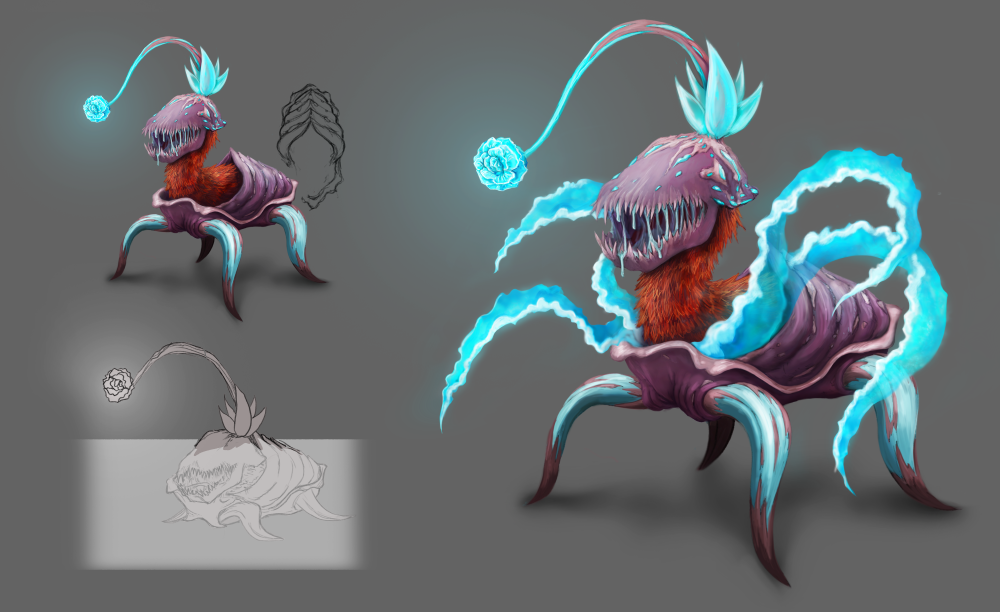 Tentacler
Battle Shores: both Orcs and Alaites consider this land their property, and this is the cause of frequent violent conflicts. Long ago battles had been fought for valuable deposits in local mines, but nowadays they are going mostly on principle. Bodies of fallen warriors stay undecayed due to the cold - and therefore become a kind of symbol of this eternal struggle. Currently though Battle Shores enjoy some breather - most handy for explorers. Aurologists are busy with examining the mine now but the point of greater interest are ruins of unknown origin and carcasses of ancient monstrosities frozen in the ice.
Life is much more harsh here, wildlife less bustling but very dangerous and hostile, of 63 - 65 levels. Even local species of Angeleasel is deadly - not mentioning Pincerbiters, Snowbeuses and Tentaclers. Visiting the mine will not look like a picnic too.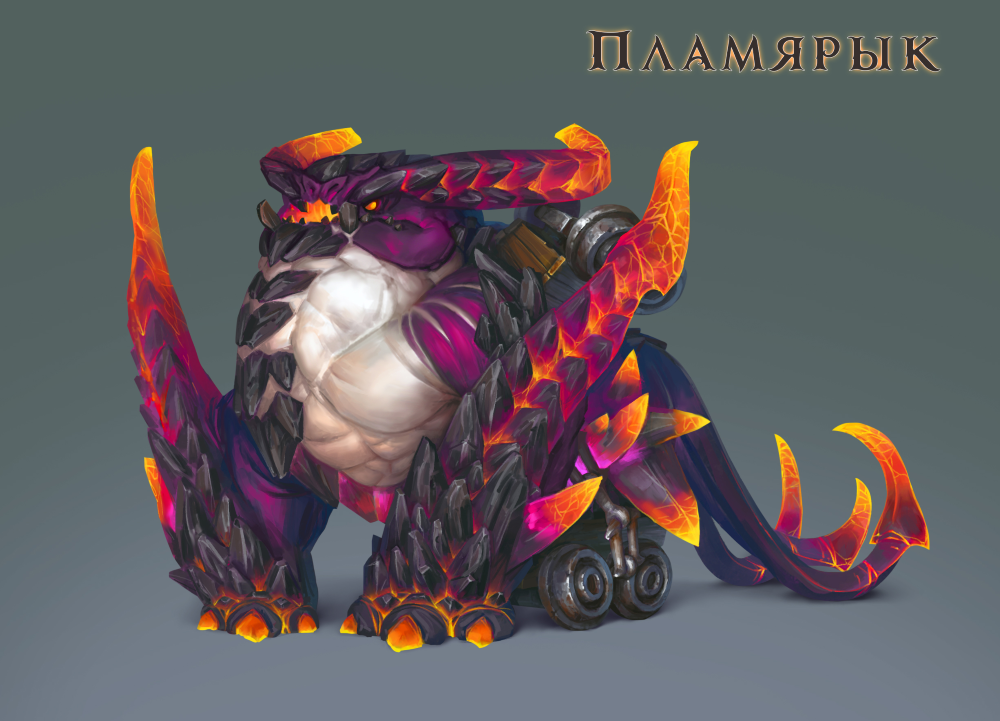 Flameroar
Khabul: Animals are few here, fierce and spiteful creatures of 65 - 66 levels. Local orcs are not much better though, savage and reckless, most alike to their southern kin in having respect for strength at the first place. Any information about Khabul is scarce: Alaites don't make detailed notes and Aranta does not pursue evident interests here. The only places marked on the map are Orcs settlement and unexplored ruins. Still fearful legends of Khabul's past are handed down, both by Orcs and Alaites: vivid stories alike to frightening naughty kids.
Frosty Palm was named so because its form reminds a hand of some giant. The windswept ominous land is not popular place even among natives. Still some structures have been noticed in the area- and even a stone tower. No one knows when the tower was built and who were these builders. Elenians haven't yet made their way here, and Alaites feel a strong dislike for neglected structures of the past. Especially that local Goatuses, Murkers and other creatures of 66 - 68 levels disapprove any intrusion into their territory.
And there's more
Small dungeons, cellars and burrows accessible from above will be added together with new maps. Still some far or deep and long abandoned tunnels will not be so easy to get into: the access will be opened gradually after all locations will be added.
Also, bosses will appear somewhat later, so you could get ready to encounter them.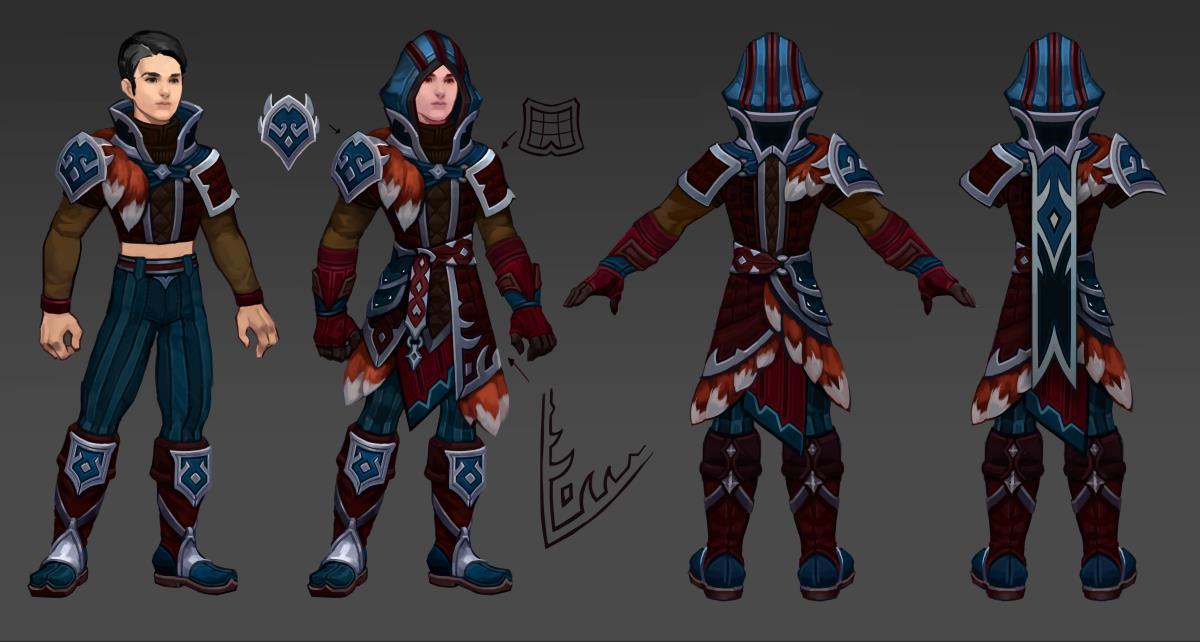 Rogue: Concept of equipment
Intermediate equipment
The slotted equipment for 65 level will be hard to obtain, and it will be added closer to the final stage. Still, levelling your character you will be able to get the intermediate equipment for 63 level.
The following equipment will be available for characters of the maximum level:
For your class (Archer, Mage, Rogue, Warrior), for 63 level

For your profession, for 65 level

For another profession of your class, for 65 level
For example, a Hunter of 65 level will be able to equip, aside from currently existing gloves, gloves for Archer for 63 level, gloves for Hunter for 65 level or gloves for Sniper for 65 level. You will choose what is better for you. There will be both non-slotted and slotted versions of every equipment item. Non-slotted items will drop from monsters, slotted items will be crafted with recipes. You will need a lot of ingredients to obtain all needed equipment for your character.
It is planned that the new equipment will be personal to character or personal after equipped. There will be completely tradable items too - but very rare.